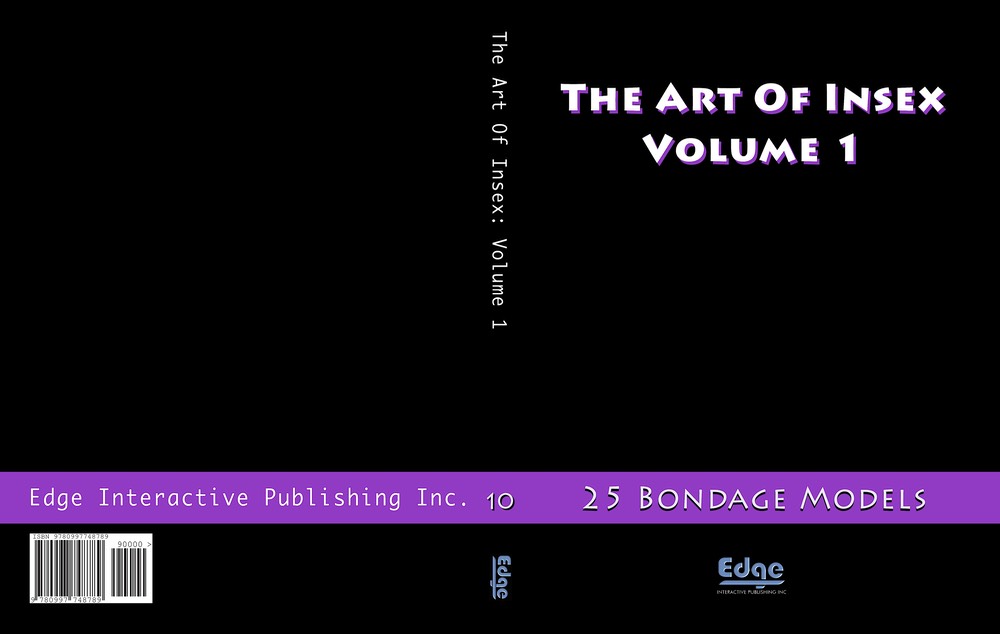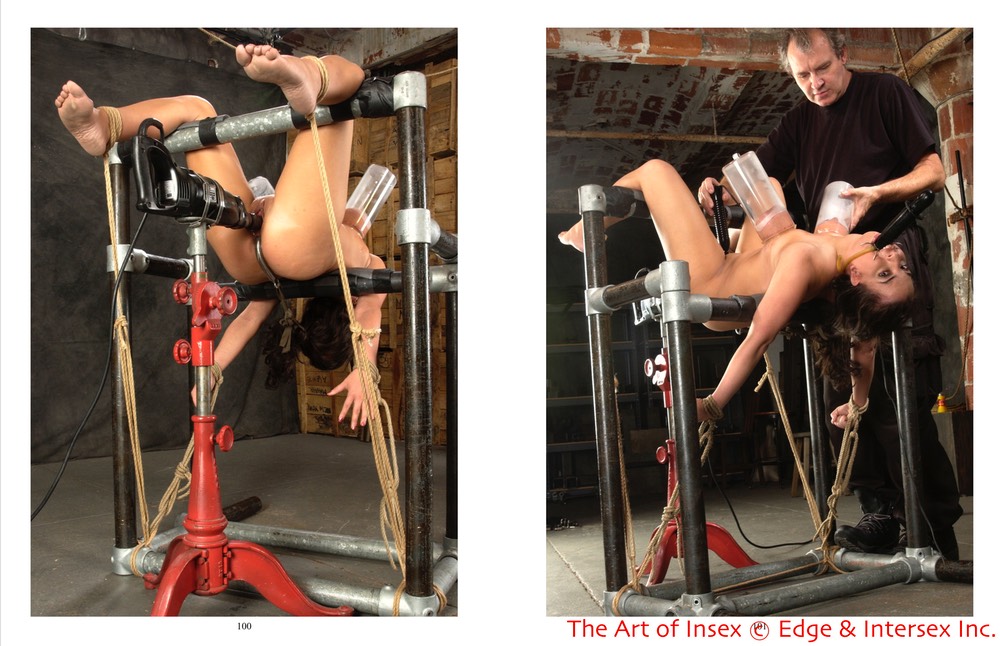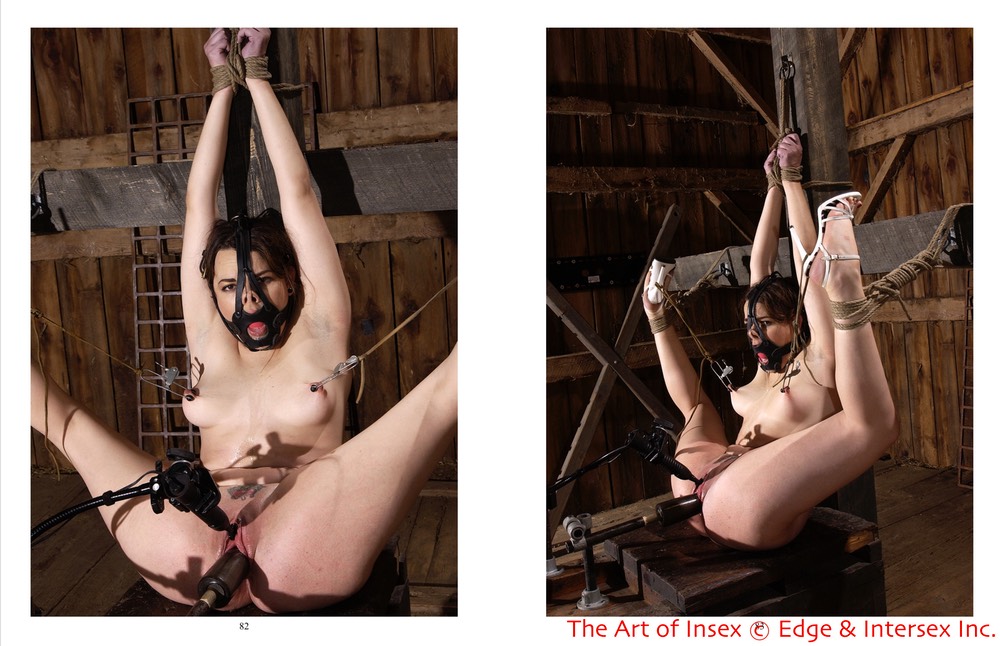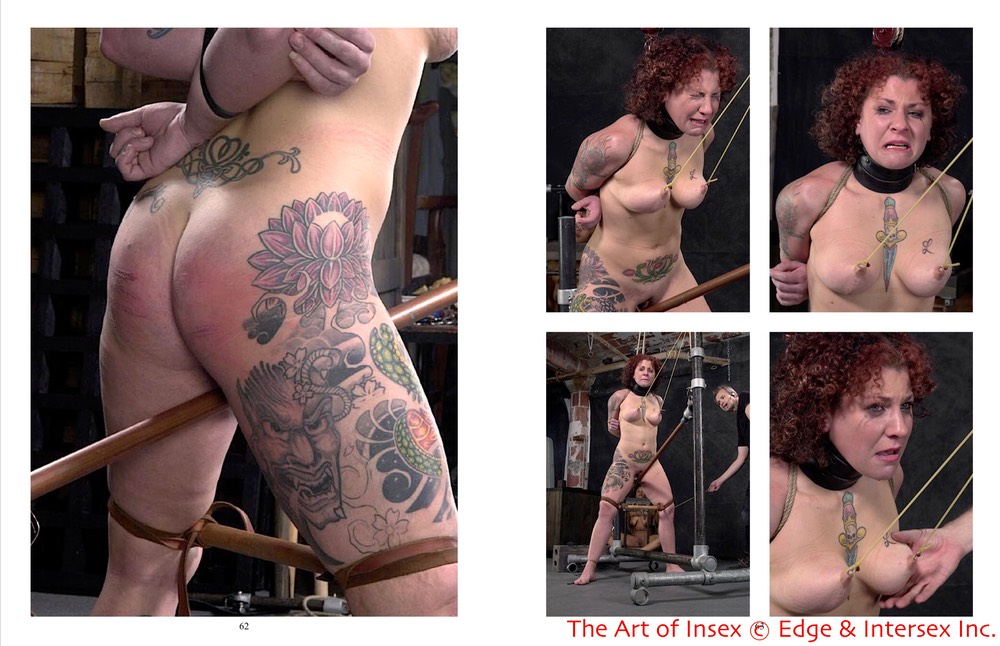 It is no secret that Insex.com redefined the art of bondage, and this handsome book brings you a glimpse of the incredible BDSM scenes orchestrated by the legendary master PD. This authorized collection features 25 truly incredible scenes that revolutionized attitudes toward bondage, sex, and the role of the Leading Lady.
This Volume, like the others in the Art of Pornography series, is printed on high-quality glossy 80# paper, with heavy 100# glossy covers, and careful attention of detail. It contains 206 pages of intense scene play, and the models and performances have been carefully selected to demonstrate the wide range of equipment, models, and scene play that typifies PD's unique and special style. The table of contents and preface establish the book as rare artistic statement that combines the best of erotica with fine art. The book includes a table of context, an introductary essay, and is 207 pages long.
Each Performer is featured on a short bio of vital statistics, followed by images from a scene. The 25 Performers are as follows. The numbers following some of their names are their Insex numbers (derived from the date of their first appearance). In some cases the models only have a number, in some cases they only have a name, and in some cases they have both a name and number.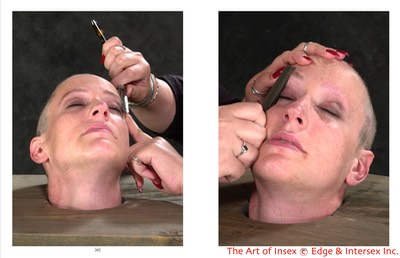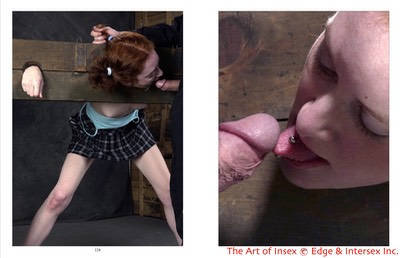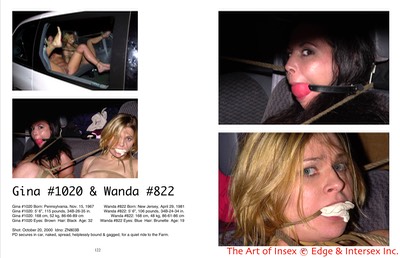 The 25 performers are as follows. 
Performers who appear together are listed together. Ann Marie #912 & Piglet #1203, Ariel Bomber, Bambi #29, Bianca #709, Caroline Pierce, Cherry Broken, Claire Adams AZ, Dana DeArmond, Donna Dolore, Eight Thirteen #813, Forty Nine #49, Geitia #418, Gina Rae Michaels #1020 & Wanda #822, Jesmi Lynn #810, Jessa #321, Jessie Crab #94, Kitty #412 & Forty Nine #49, Lorelei Lee, Nicole Redwing #43, Piglet #1203, Star #211, Vita #1201.